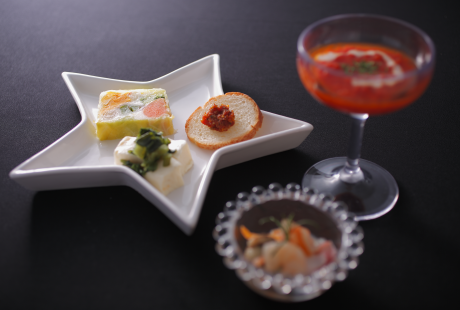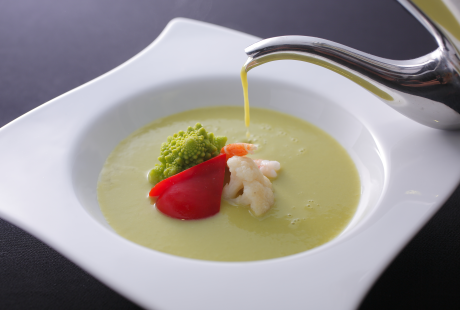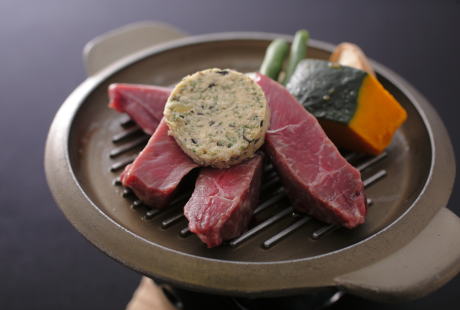 Evenly textured and soft rump and anchovy garlic butter are best combination
We also offer Japanese-style sauces and the rough-cut wasabi from Azumino. Enjoy your favorite flavor.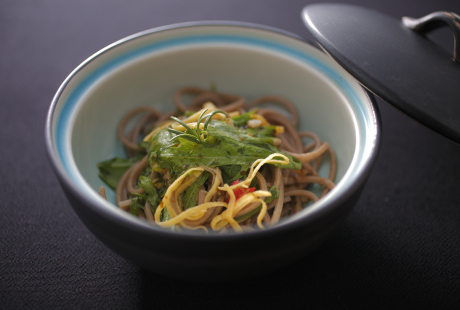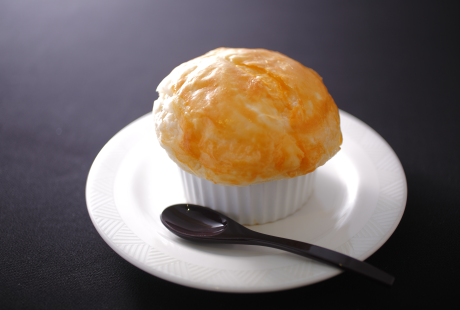 A surprising combination of Japanese ozoni and pie.This is the most popular dish in the hotel.
There is Omochi (rice cake) inside. Dip the pie in ozoni soup and enjoy.

At first, enjoy nozawana and flavor of white sesame.
Hot dashi (broth) is also available, enjoy ochazuke (rice in dashi) if you like.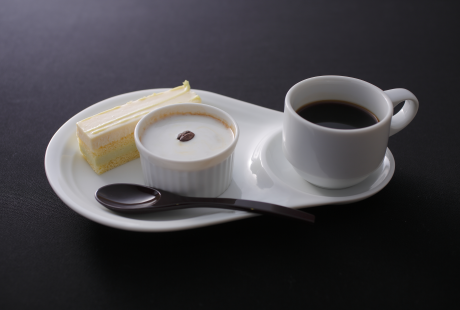 Vegetable cake of asparagus and corn with a pleasant aftertaste
Enjoy three flavors with coffee jelly; vanilla cream, mousse & jelly.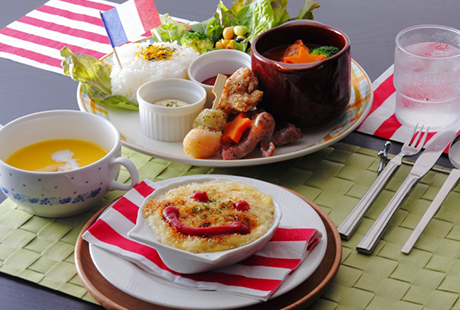 This is a hearty meal that also attract adults.
We offer kids' popular menu and enjoy the dinner time with family.

* Menu may change depends on the season.