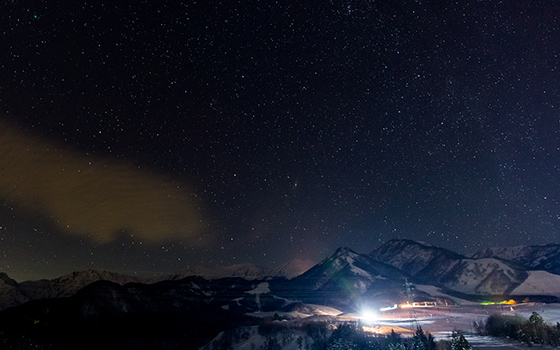 Tsugaike Kogen, located in the foot of the 3000m-class Northern Alps, is the best place for astronomical observation with few city lights around.
The air is clear with the blessing of great nature of Hakuba, and beauty of the night sky in sunny day has an excellent reputation.
The Arcturus of the Boötes in spring; "The Summer Triangle", drawn by Cygnus's Deneb, Aquila's Altair and Lyra's Vega, in summer; Great Square of Pegasus and Andromeda in autumn; "The Winter Triangle", drawn by Orion's Betelgeuse, Canis Minor's Procyon and Sirius Canis Major's, in winter, and many more countless starlight, reached the Earth beyond hundreds of millions of years, will entertain us.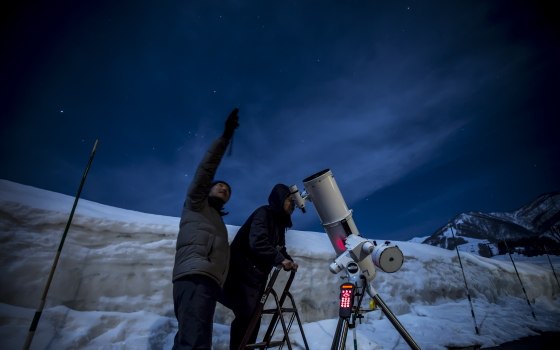 After watching the stars in outside in sunny night, you can watch the stars with 200mm the Newtonian telescope every night at the hotel. (in winter, Star Watching only.)
If the weather is bad, we can use a projector in the lobby to explain the starry sky.
Please enjoy the fantastic starry sky and forget daily life in our hotel.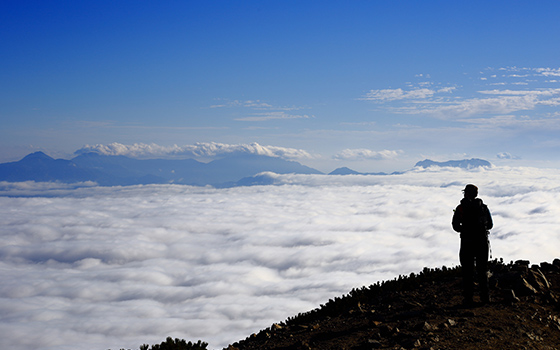 Hakuba Mountains, also known as Ushiro-Tateyama mountain range of the Northern Alps, is one of major mountain resorts and became one of most popular international resorts in Japan.
From Tsugaike Kogen, located in the foot of the east of the Northern Alps, you can watch the panoramic view of the Hakuba Mountains lit by rising sun in dawn.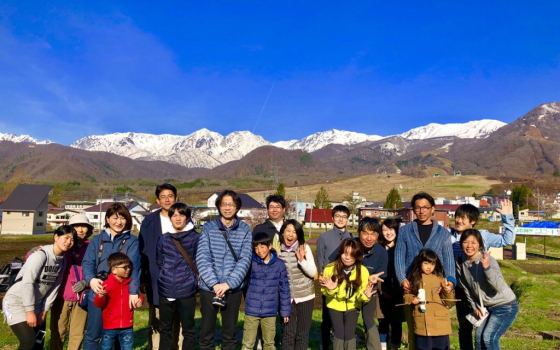 We will take you to the scenic spot every morning to see beautiful Northern Alps, and we will explain origin of the mountain names and also the folktales and myths of Shinshu.
If you are getting bored of the ordinary lodging, this is one of the tours that we are recommending.